This is a sponsored post written by me in behalf of my friends at
Become
. All opinions are 100% mine.
I truly enjoy my hobbies and besides making crafts for my home and cooking yummy things to eat in my kitchen, I enjoy online shopping. I have always enjoyed shopping but since becoming a mom of two young children it has become a daunting task to shop with my kids. My kids don't particularly enjoy being dragged around town while I try to find the things I need, and to be honest I don't enjoy taking them. It is especially hard when they are tired and cranky. In fact, when they are cranky and tired it takes the enjoyment right out of the whole shopping experience!
For this reason alone, I do the bulk of my shopping online. I buy my kids clothes, home decor, and other necessities right online. One website that I really enjoy shopping at is Become. They offer a huge selection of categories to find the things that you are looking for like: clothing, home and garden, automotive, and electronics. If there is something that you need, they most likely will have it!
My favorite department that they offer on their site is their Home and Garden Section. This includes, small appliances for your kitchen, furniture, and all kinds of products that make your house feel more like a home.
I have recently had my eye on this darling chandelier for my little girls Princess-themed Bedroom.
This plug in chandelier along with other lighting decor for your home can be found
here
.
Other products that I have had my eye are cute cushions for my kitchen/dining room table. In an effort to have my beautiful two toned kitchen table and chairs last longer and keep them from getting scratched and dented from my kids, I have had my eye these.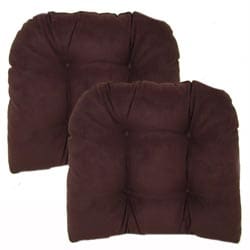 I love that they will match my kitchen perfectly and will hide dirt and spills!
Become
has the largest selection of cushions for any type of chair including some for kitchen chairs.
Please head on over and visit
Become
, to find more products to make your house into a home!
I
Ashlee, The Culinary Queen